The lo-fi lacquer is more than just a single subdued shade. Offset a flat base with high-gloss details or matte out an entire design with a topcoat. Here, 18 fresh matte looks to try, courtesy of our favorite Instagram nail artists.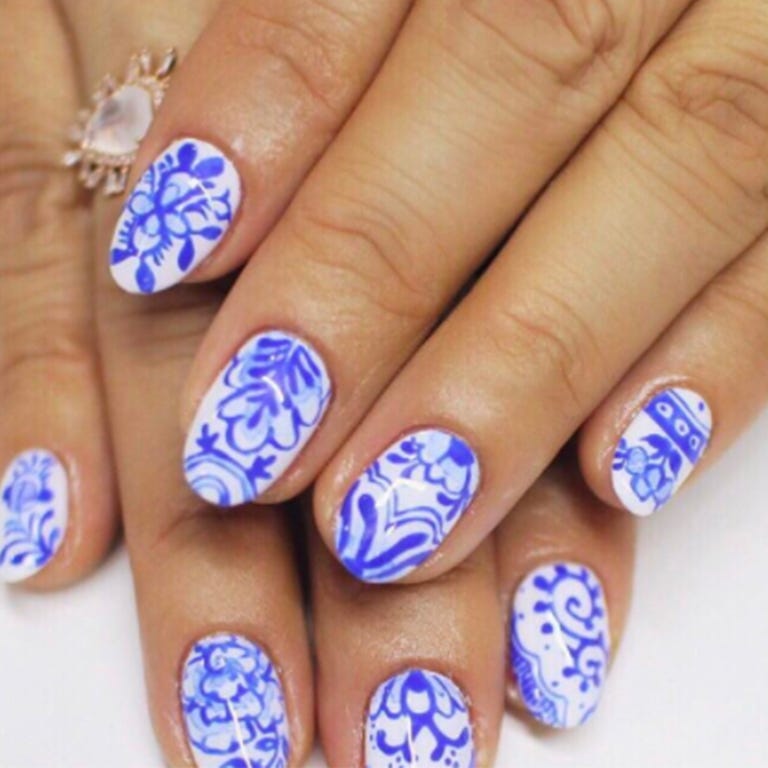 A mosaic design will have you dreaming of your next vacation. The matte white provides a perfect base for an intricate design like this one.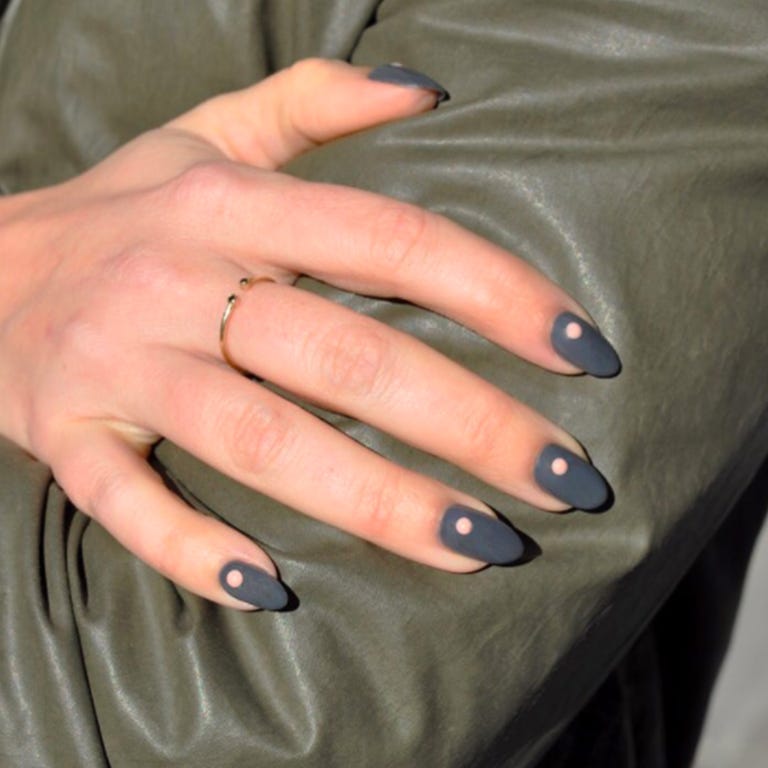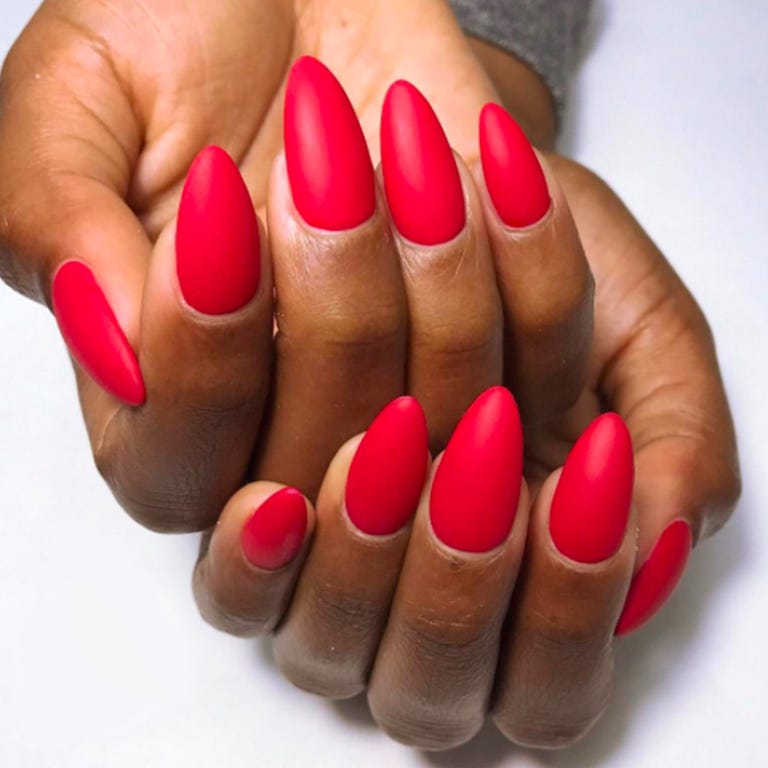 Like a red lip, there's power in bold red nails. Add a twist on classic red nails with a coffin or elaborate nail shape.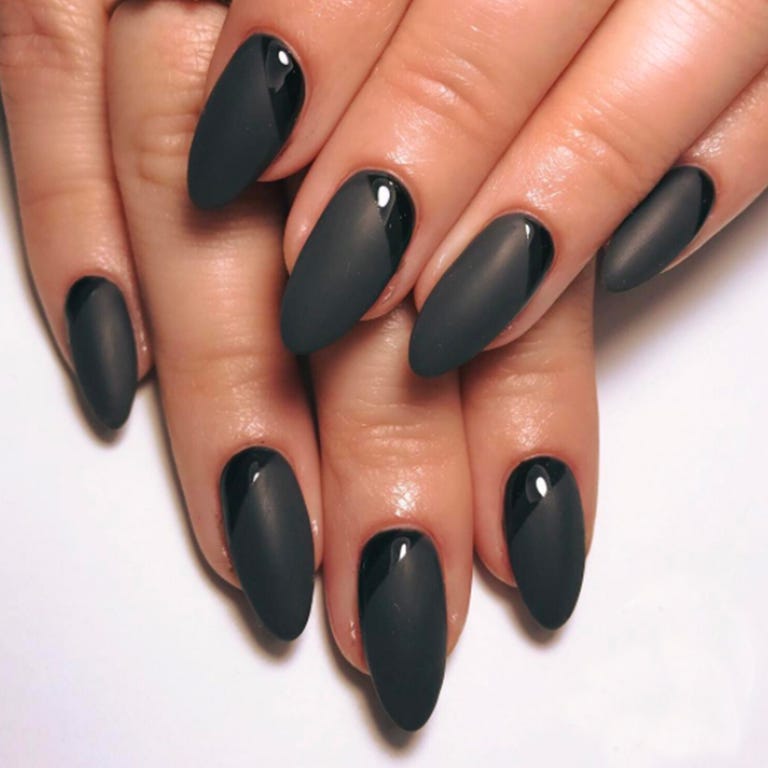 Here's a spin on the matte black lewk. Add a lacquer in a vertical swipe above the black base to achieve this shiny nail.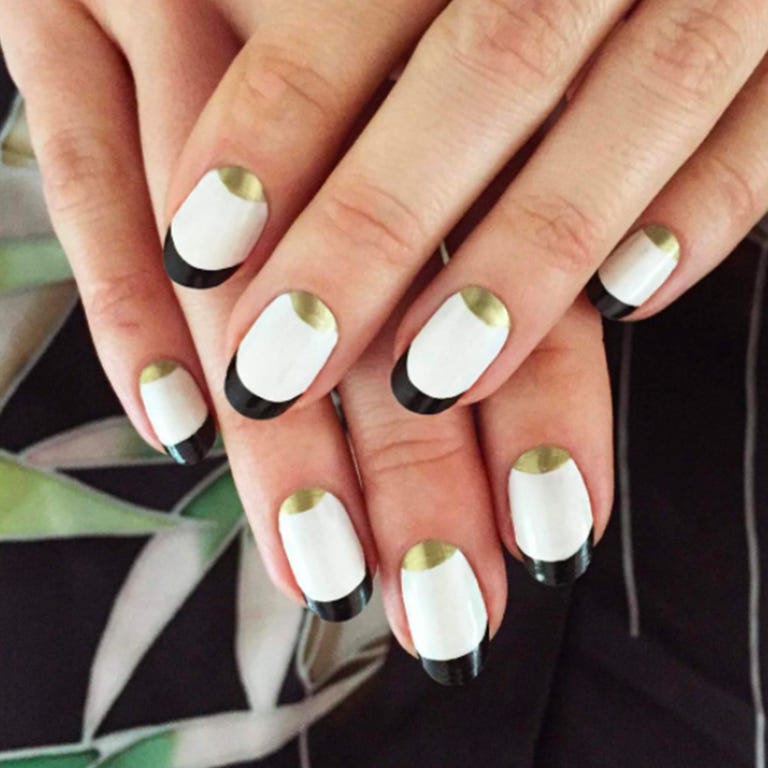 Go for a classy three-tier nail design. The color combination of gold, white, and black compliments all skin tones and make your nails stand out.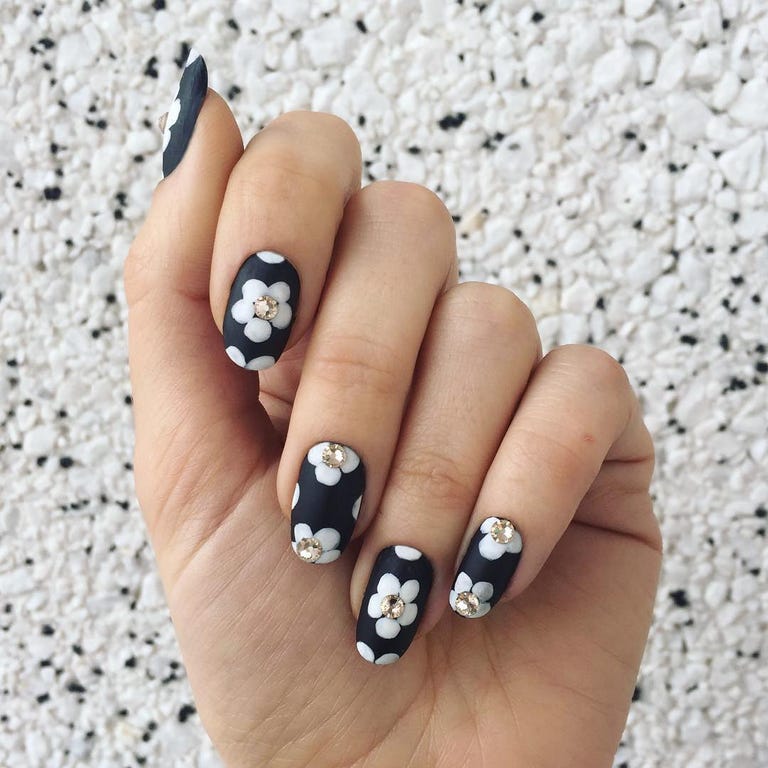 For a textured floral nail, this design mixes matte polish, regular polish, and embellishments. Start with a matte base. Let it dry and then paint flower petals in a glossy hue. Finish the nail with crystal accents glued to the center of each flower.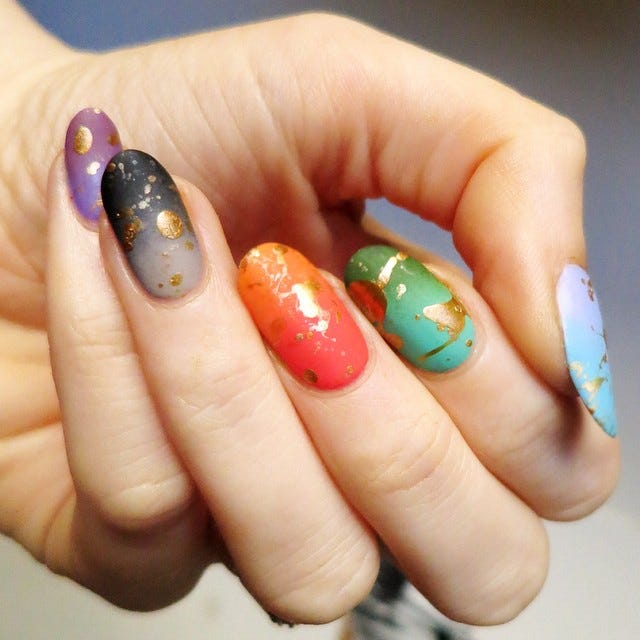 Contrast a matte gradient with gold splatter for a celestial look. Alternate colors on each nail, for an out of this world touch.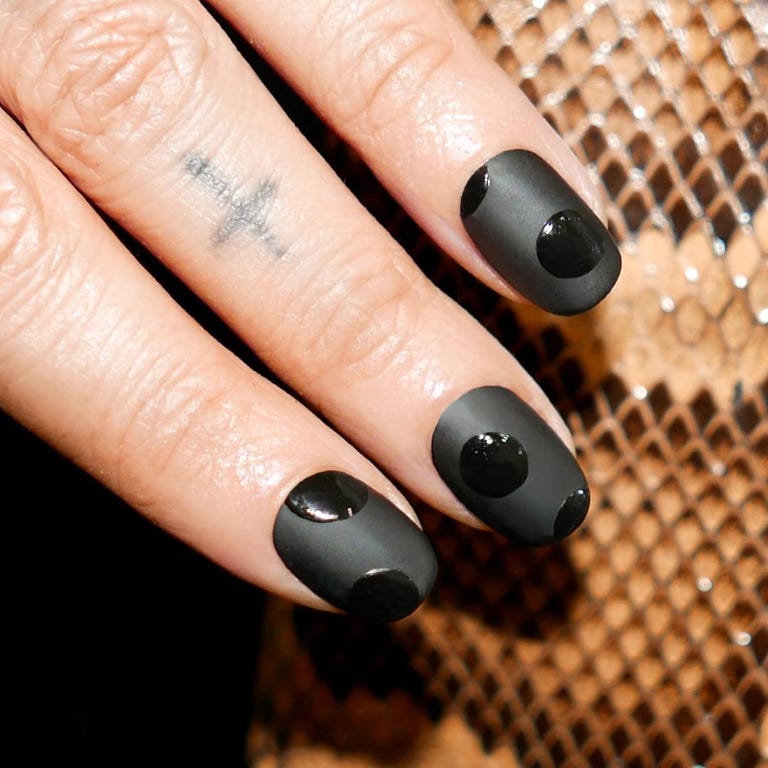 Try a monochrome polka dot design by starting with a matte base. Once dry, paint the dots with a glossy polish in the same color.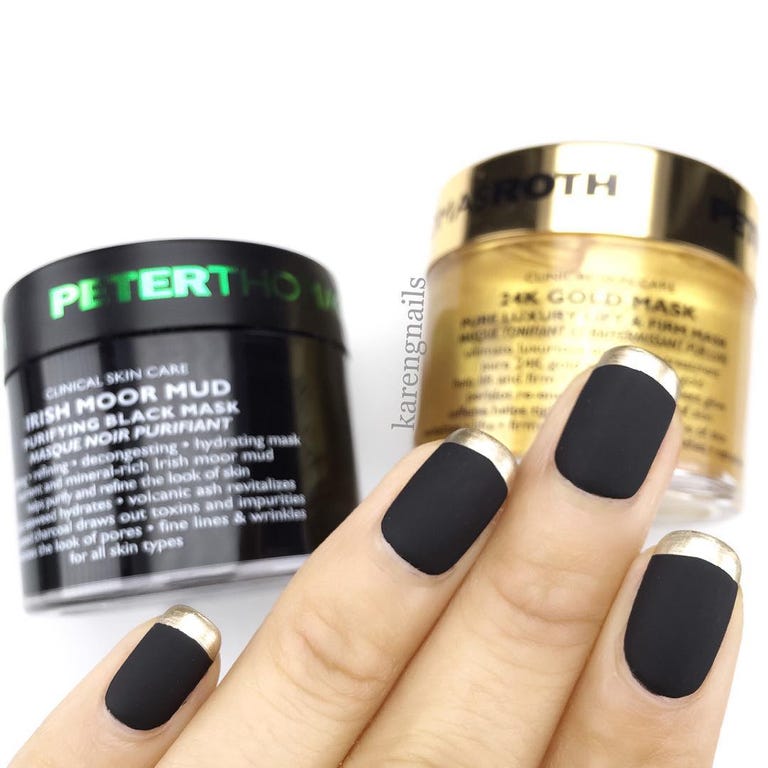 For this look, start with a matte black nail. Add a metallic gold lacquer to your tips for a glam but minimal design.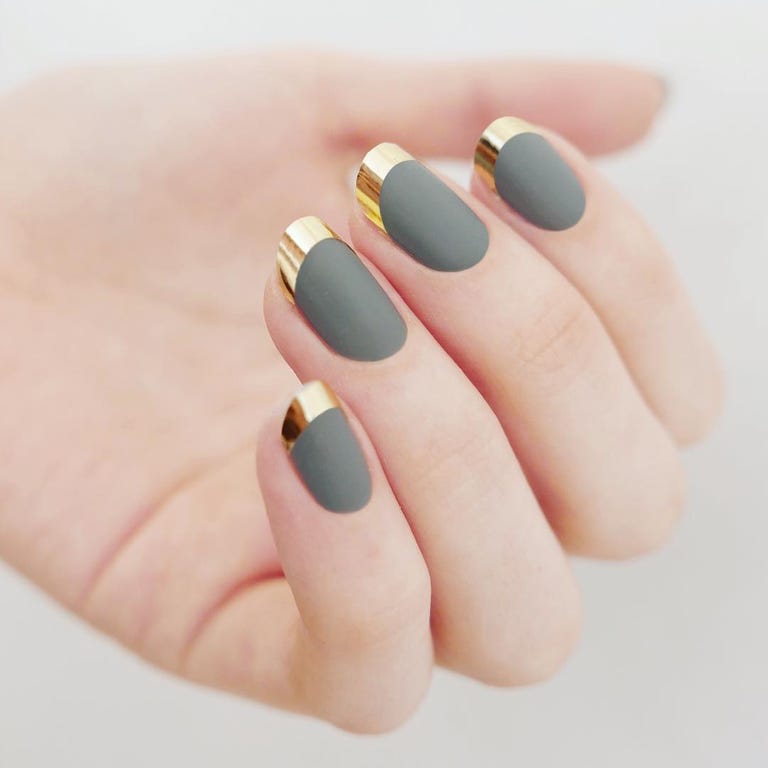 If you want a higher contrast, apply chrome nail tape to your tips instead of polish.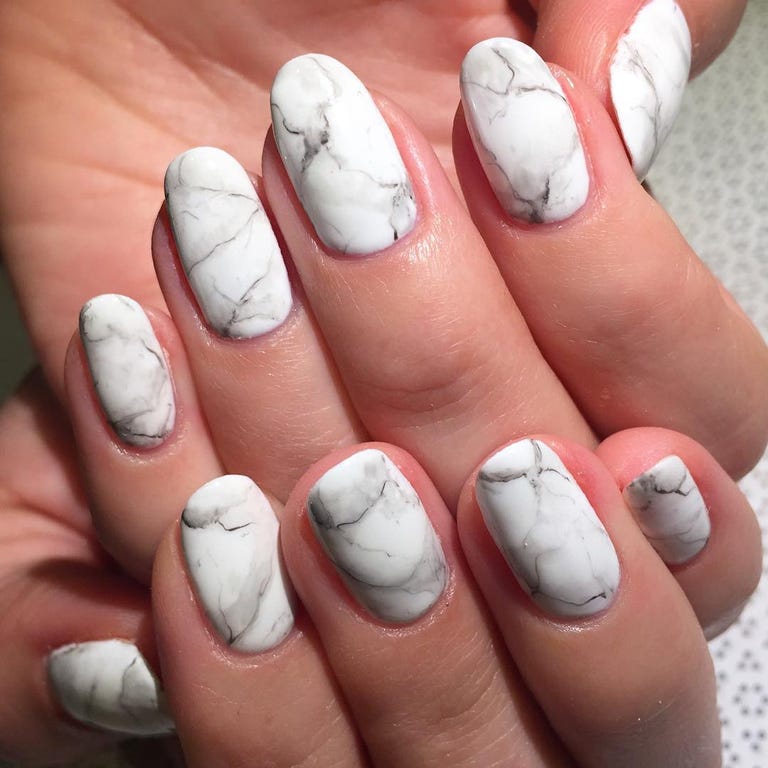 Instead of creating tie-dyed nails in bright neon, choose a realistic Carrara marble design. You can follow the same steps as a traditional marbled nail, or you can freestyle the design by hand. Either way, use a paintbrush dipped in polish remover to gently blur the edges. Finish with a matte topcoat and voila: You match the bathroom marble.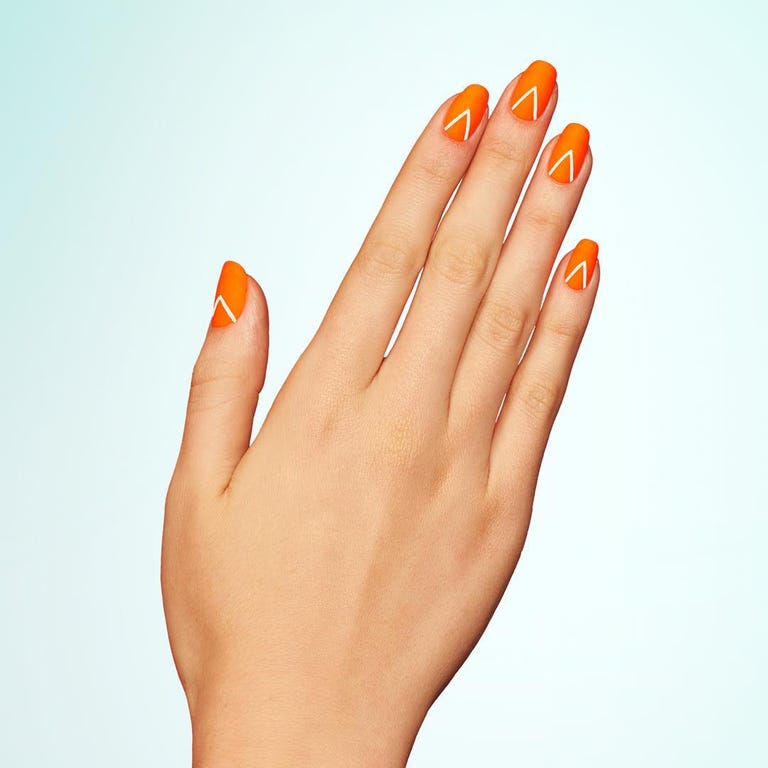 Start with a neon orange base and then add an inverted V to each nail. Once dry, set the look with a matte topcoat.
On the opposite side of the color spectrum is the matte pastel, seen here in a negative nail design.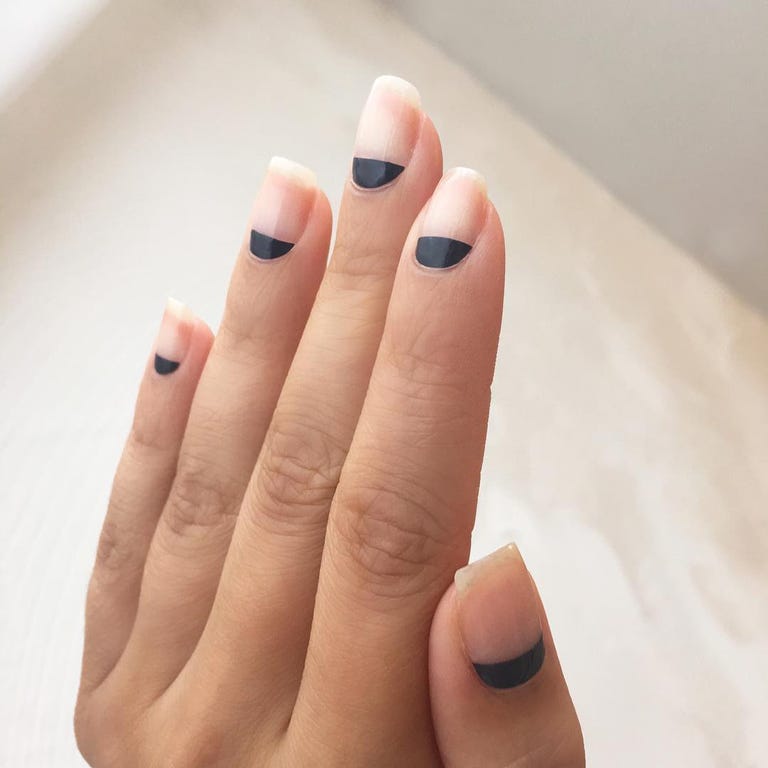 Try this easy negative design by painting matte black to the half moon of each nail.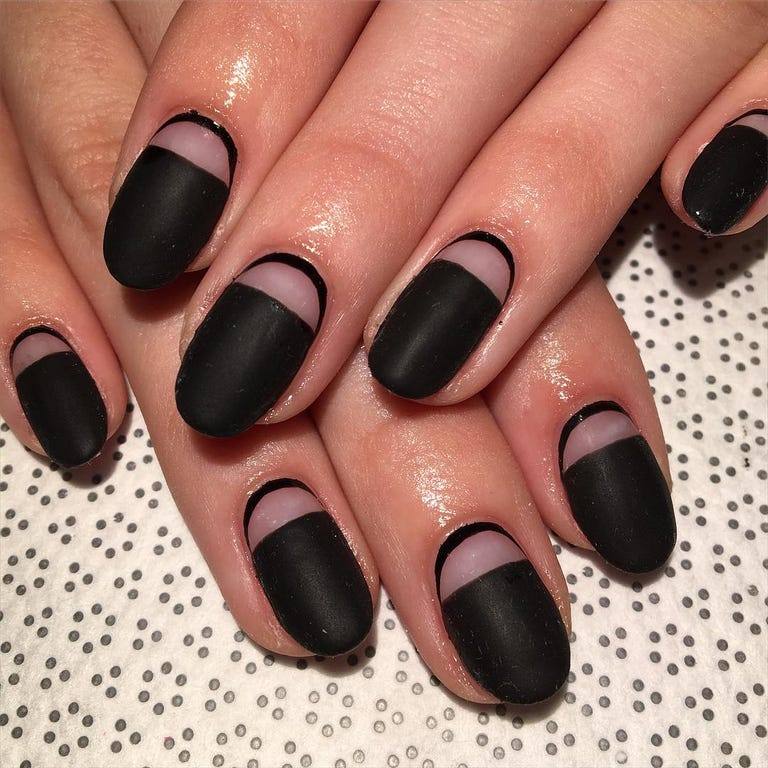 Or reverse the design of the last nail for this look. Start by taping off your half moon. Add a matte black polish and wait to dry. Remove the tape, then outline the base of your nail in the same color.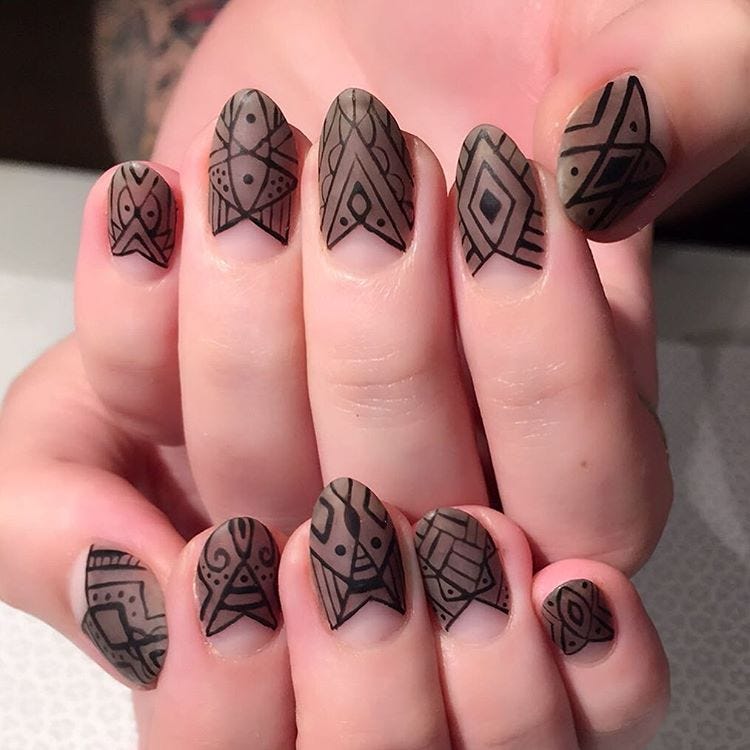 Tape off your half moon in a triangle shape. Paint a taupe matte polish and let dry. Use a thin brush to add linear details.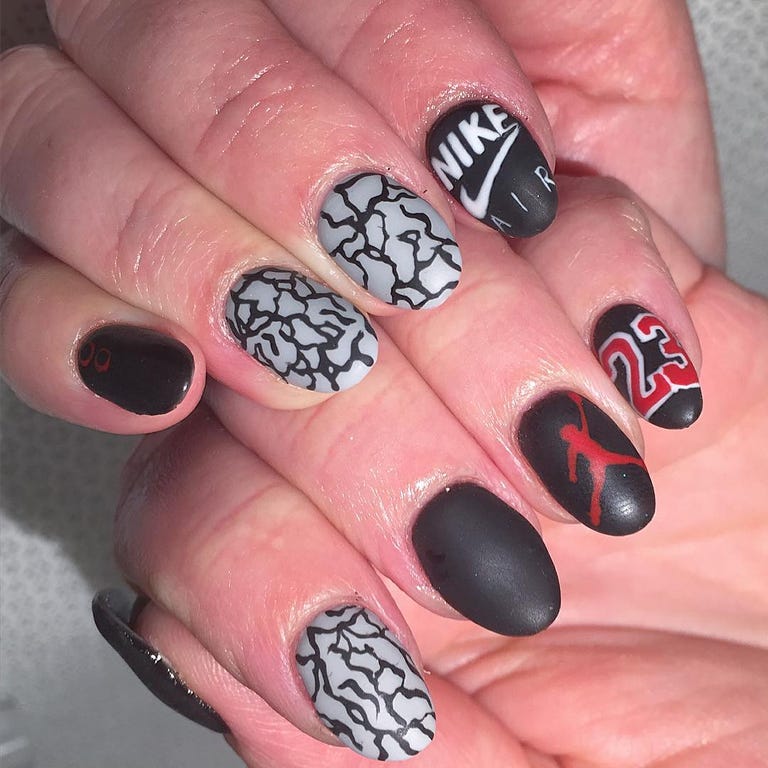 You can add a matte topcoat to literally any nail, like this detailed look inspired by Air Jordan IIIs.