An Artistic Splash
Take a classic nail color, like a silver gray, and paint on a splash of artistic design. The blue and black paint strokes complement the base color, and the holographic top coat adds a bit of pizzaz.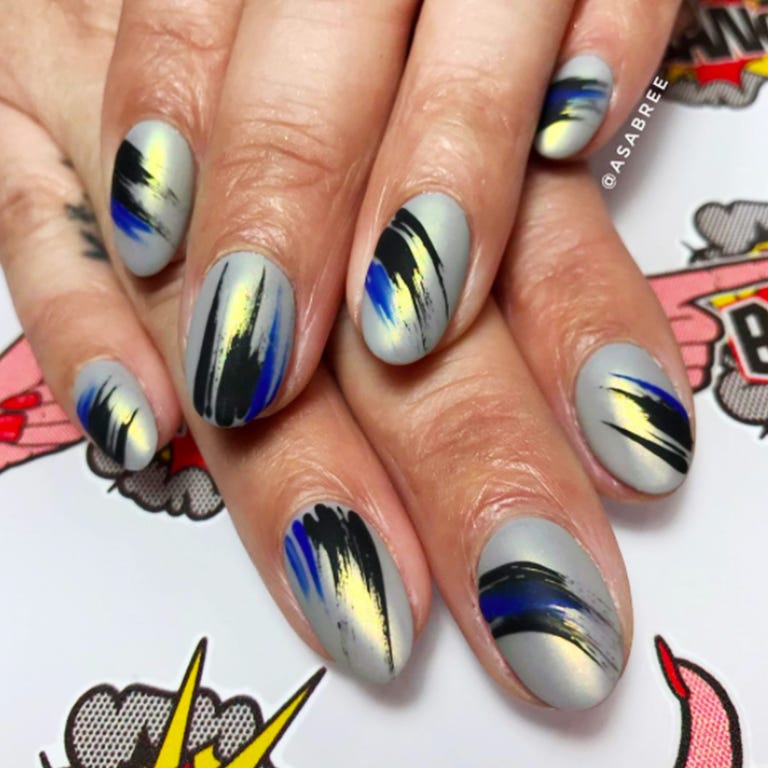 10 Chainz
Ring in the new year like the G you are. The gold chain nails will give Kanye a run for his money.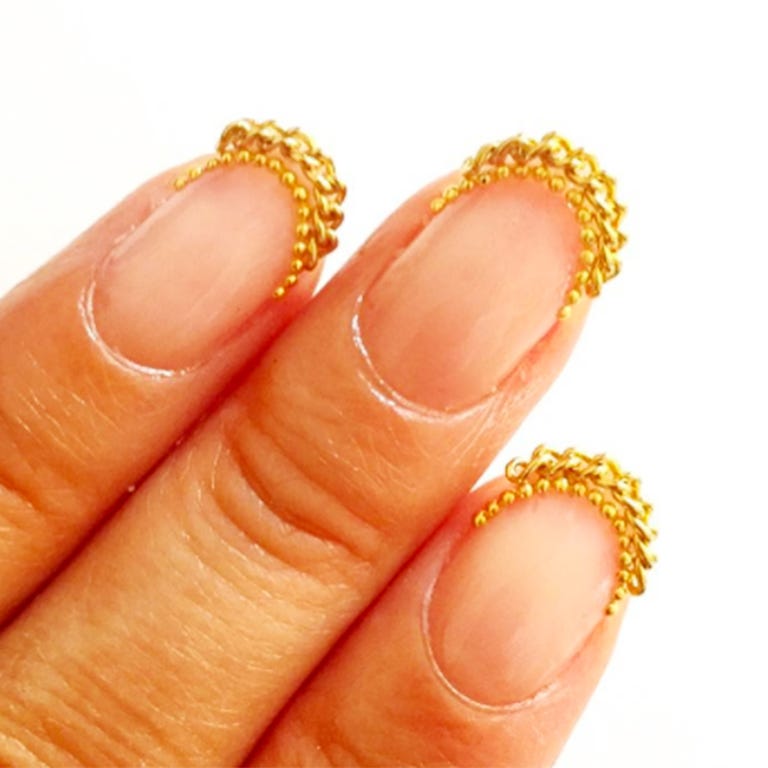 Holo Mountain
This design adds a subtle shine to your nails. Instead of the full glitter nail, opt for a holographic accent on the center of the manicure in a funky geometric shape.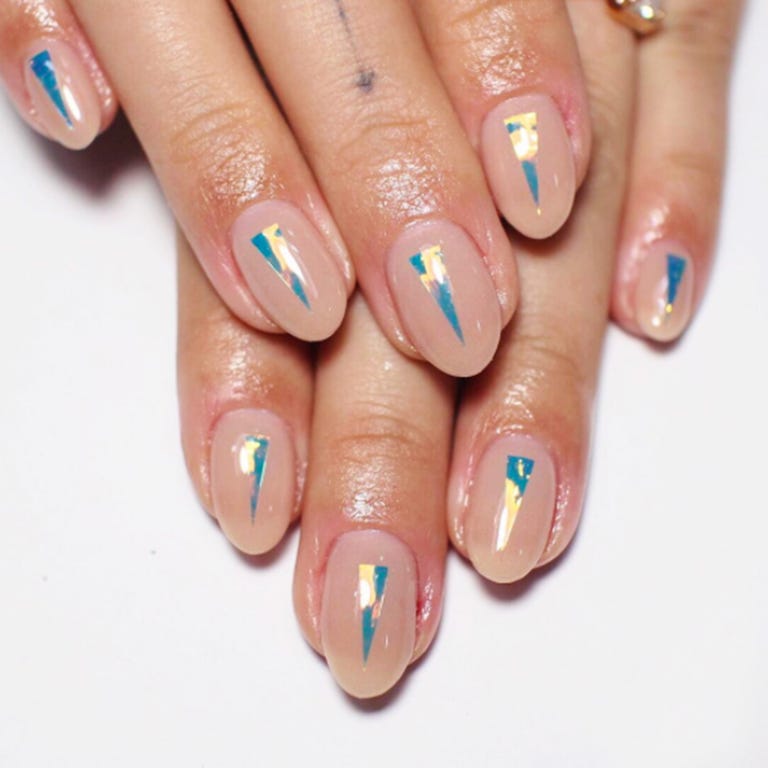 Honeycomb
Finally, nail art fitting for the Queen Bee you are. Plus, it could be a great way to show allegiance to Beyonce.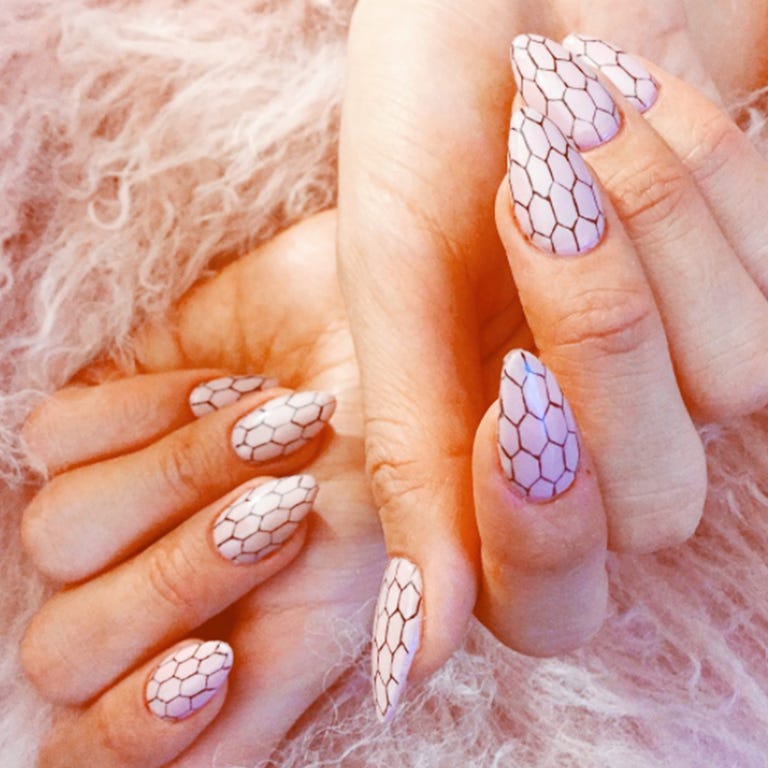 Business Casual
Party on one side, business on the other. The French manicure gets a fun upgrade with a pink glitter accent. Just like you, these nails contain multitudes.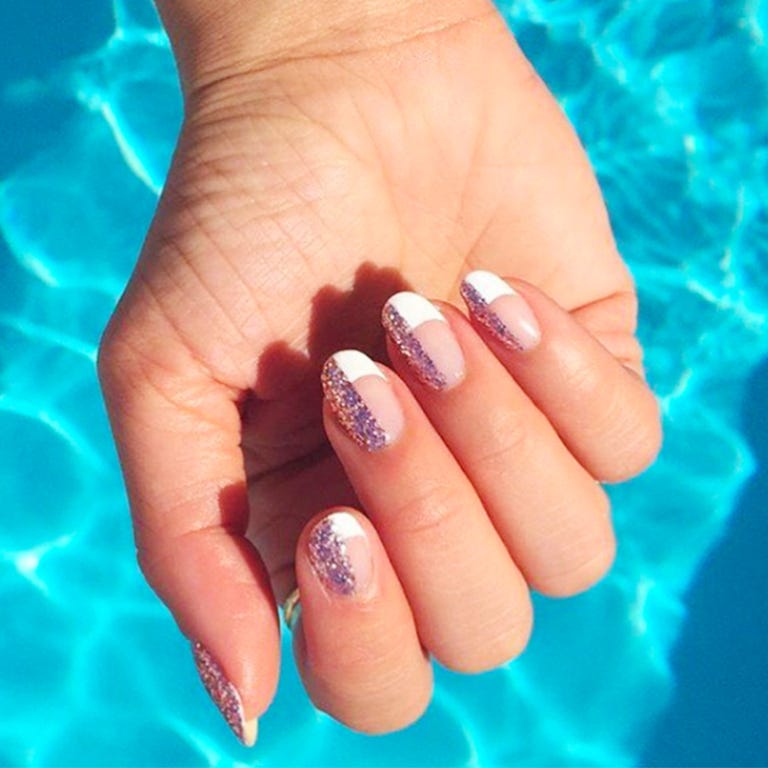 Illusion Glitter
Your illusion nails have all the fun of magic without the corniness. Mix glitter and chrome for a full effect. Voila.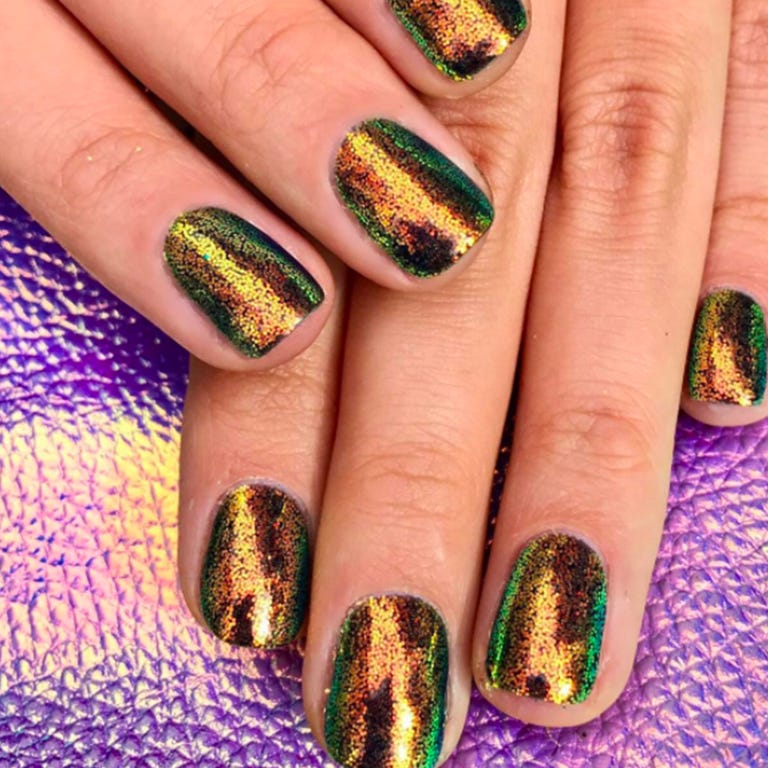 Leopard Outlines
A leopard outline will add oomph to your classic pink manicure. The leopard pattern is perfect for ringing in the new year and the soft pink will carry you through to the next morning's (hungover) brunch.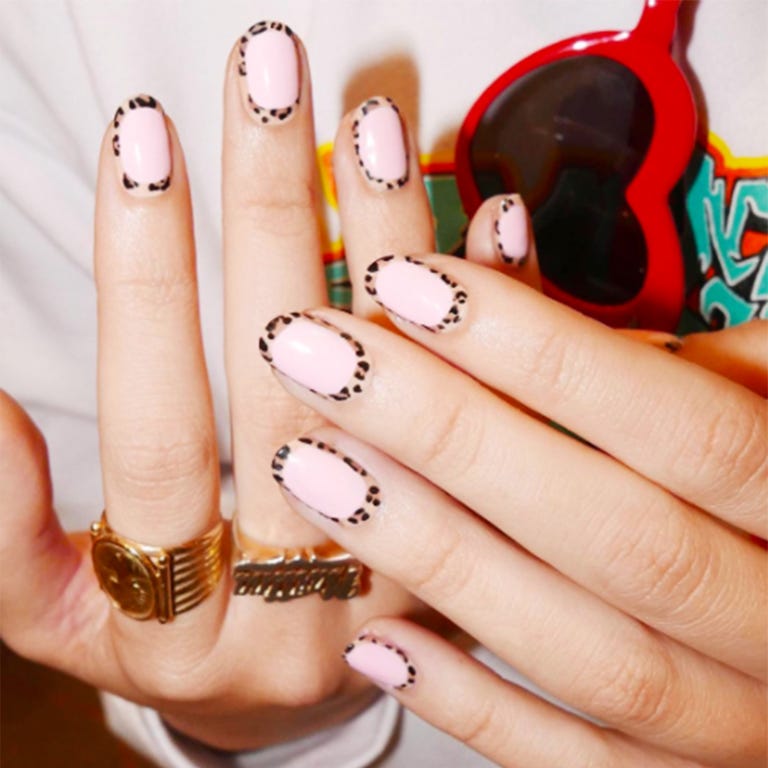 Pink and Purple Moons
Big bold colors are going to be big for 2018, so why not try it on your nails? The pretty pink and purple moons make for the perfect color combo.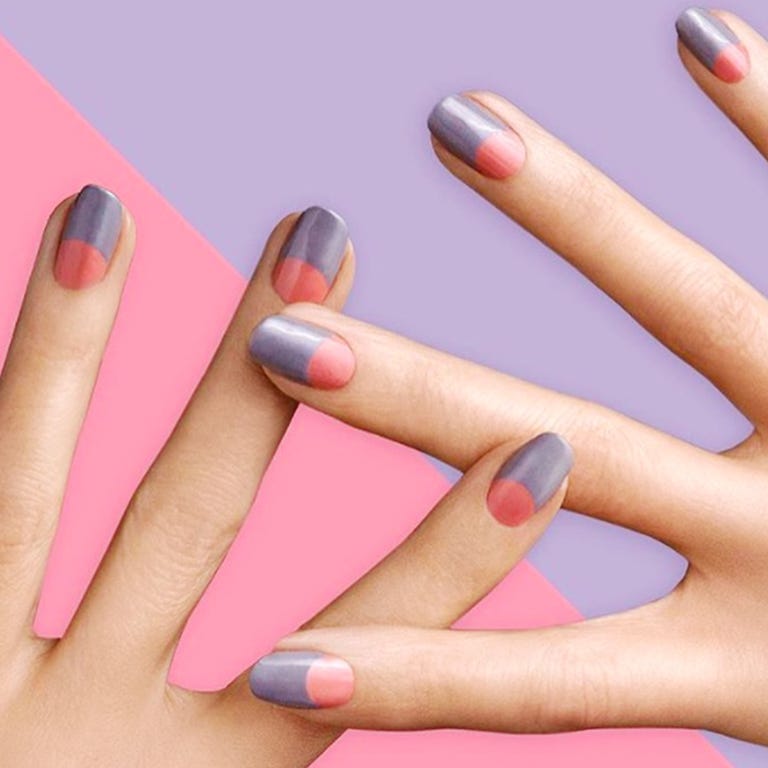 Starry Night
What are your dreams, wishes, and hopes for 2018? If incredible nail art is on the list, opt for this shimmery and sparkly design.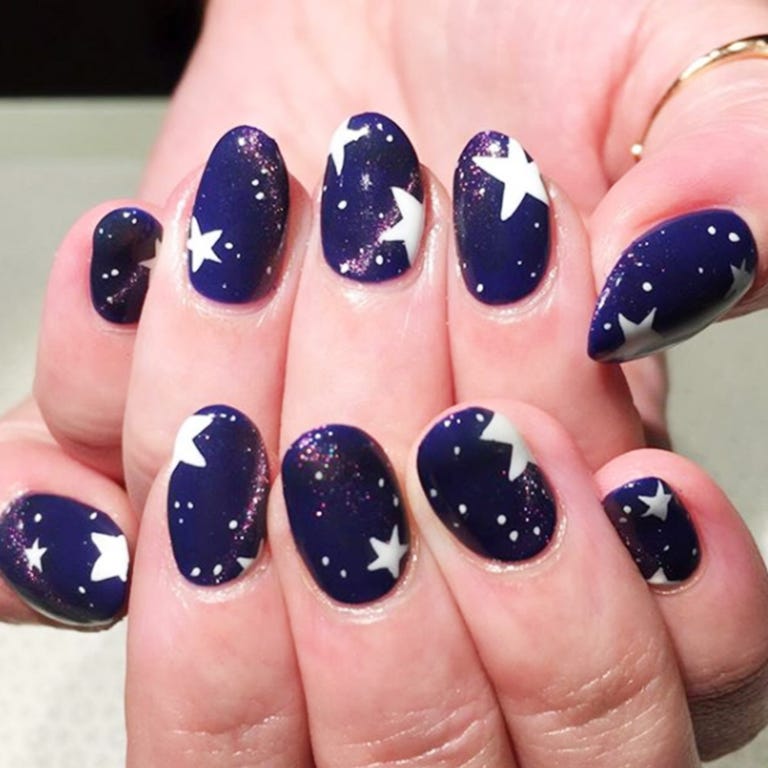 Glitter Fade
The glitter look is a New Year's staple. This fade is perfect for all your party festivities.