DIAMOND DUST

Take a gold nail look one step further by diffusing a thick glittery top coat starting at cuticle.

NIGHT FEVER

Disco nails inspired by New York City's ball drop.

3. WITH A TWIST

The manicure version of your holiday LBD: this reverse French adorned with scalloped glitter.

4. FESTIVE FRENCH

A clear polish and full-coverage glitter is all you need to create this DIY French tip.

5. LIFE OF THE PARTY

A multi-color confetti top coat is an instant way to get in celebration mode

6. COOL CHROME

A high-shine mirrored finish looks sophisticated in a bright shade of silver.
7. CONNECT THE DOTS
Geometric lines of glided flecks make for a fete-ready fingertip.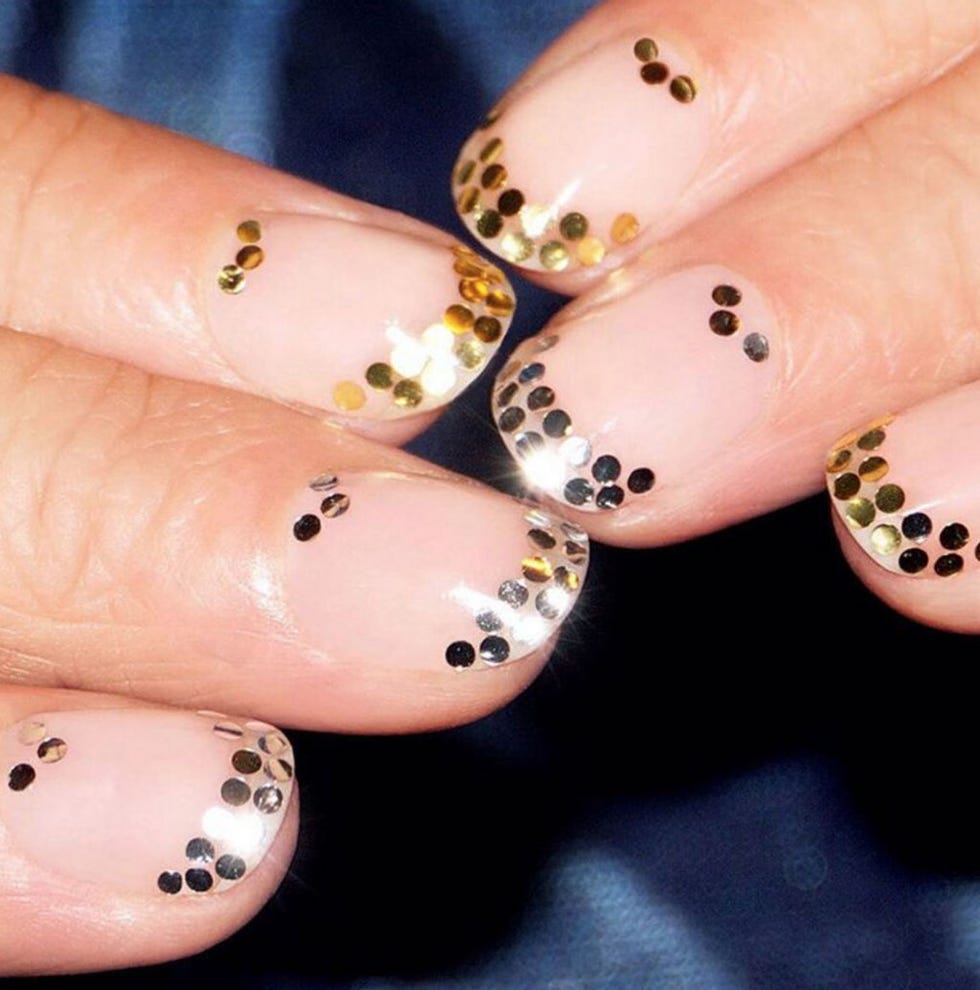 8. SILVER FOIL
French-inspired foil tips look chic with a slightly elongated almond-shaped nail.
9. PRECIOUS METALS
It's the triangle version of a double moon manicure in striking gold and silver.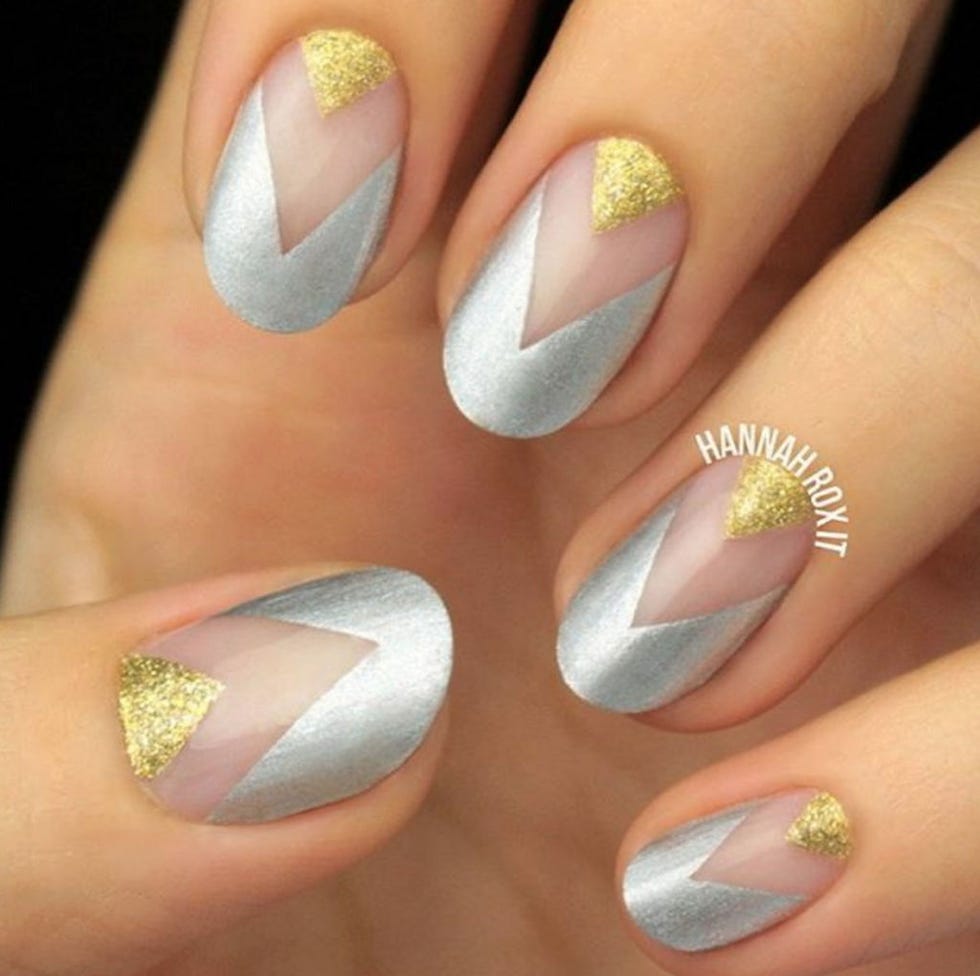 10. THE FUTURE IS NOW
This modern, coppery-black look won't feel 'too much' when you wake up on January 1st.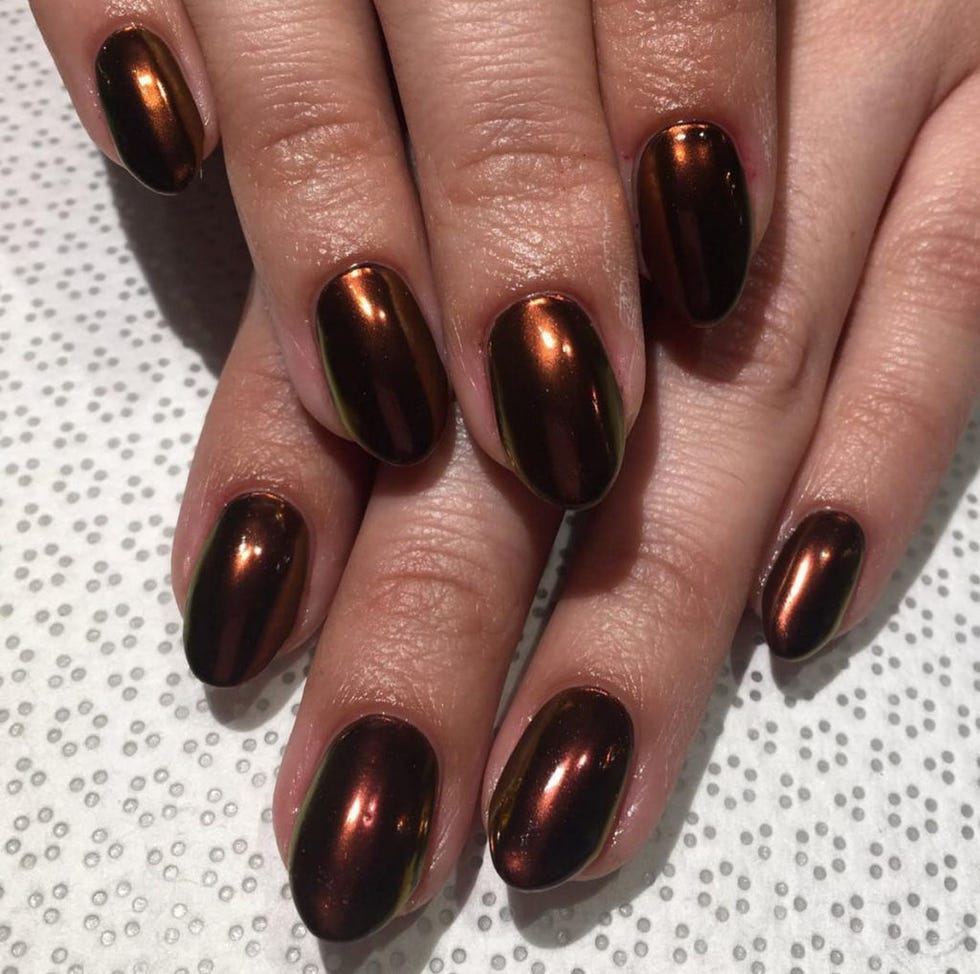 11. OVER THE MOON
Put a festive spin on the runway's favorite double moon design with a gold-on-gold polish palette.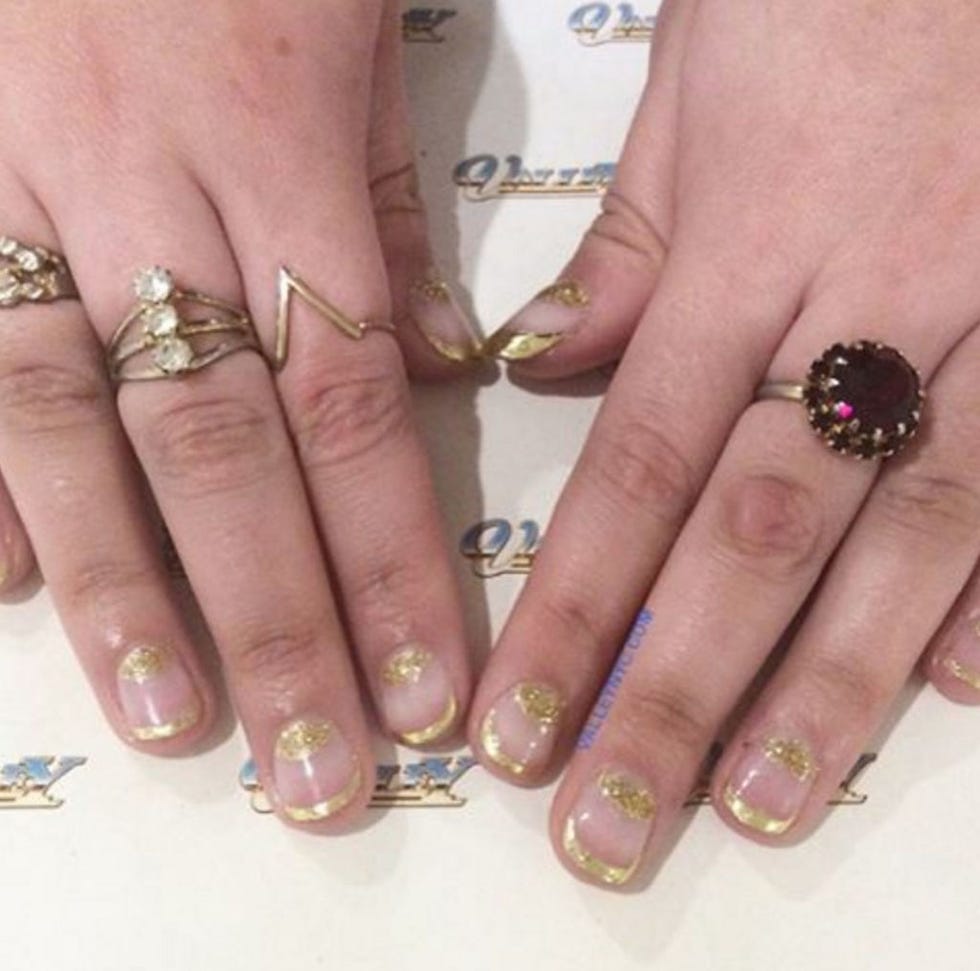 12. BRING ON THE BUBBLY
Raise your glass to 2017 with this champagne bubble-esque design.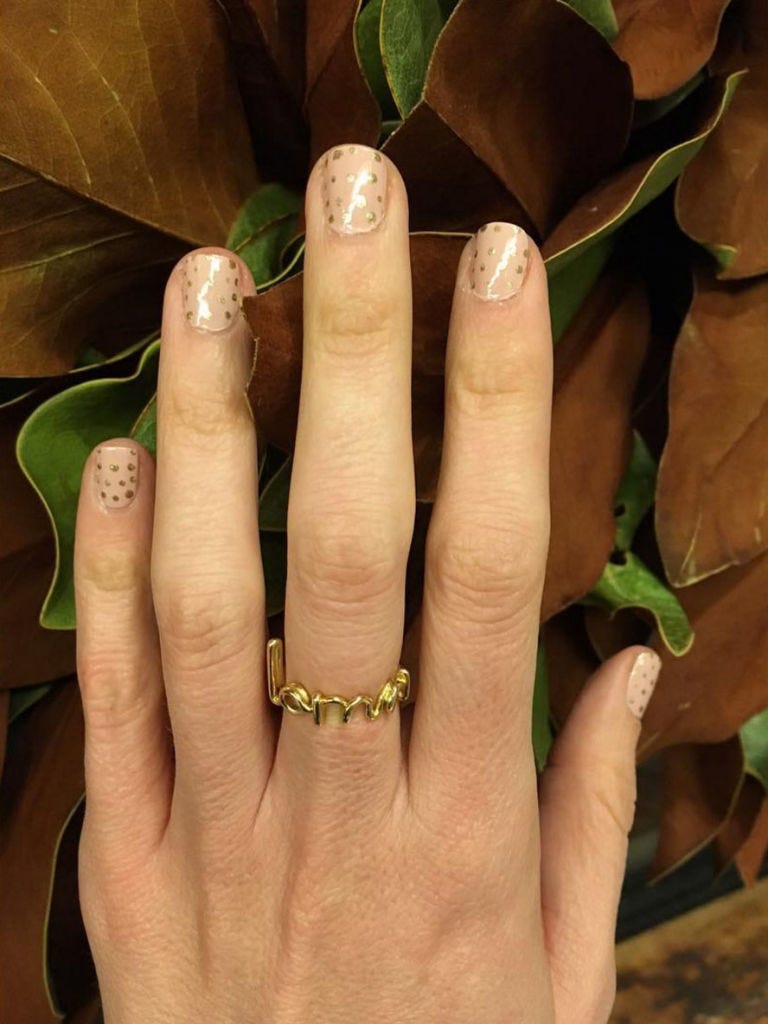 13. INSTANT ACCESSORY
Get December 31st–ready with jewel-tone accent glitter.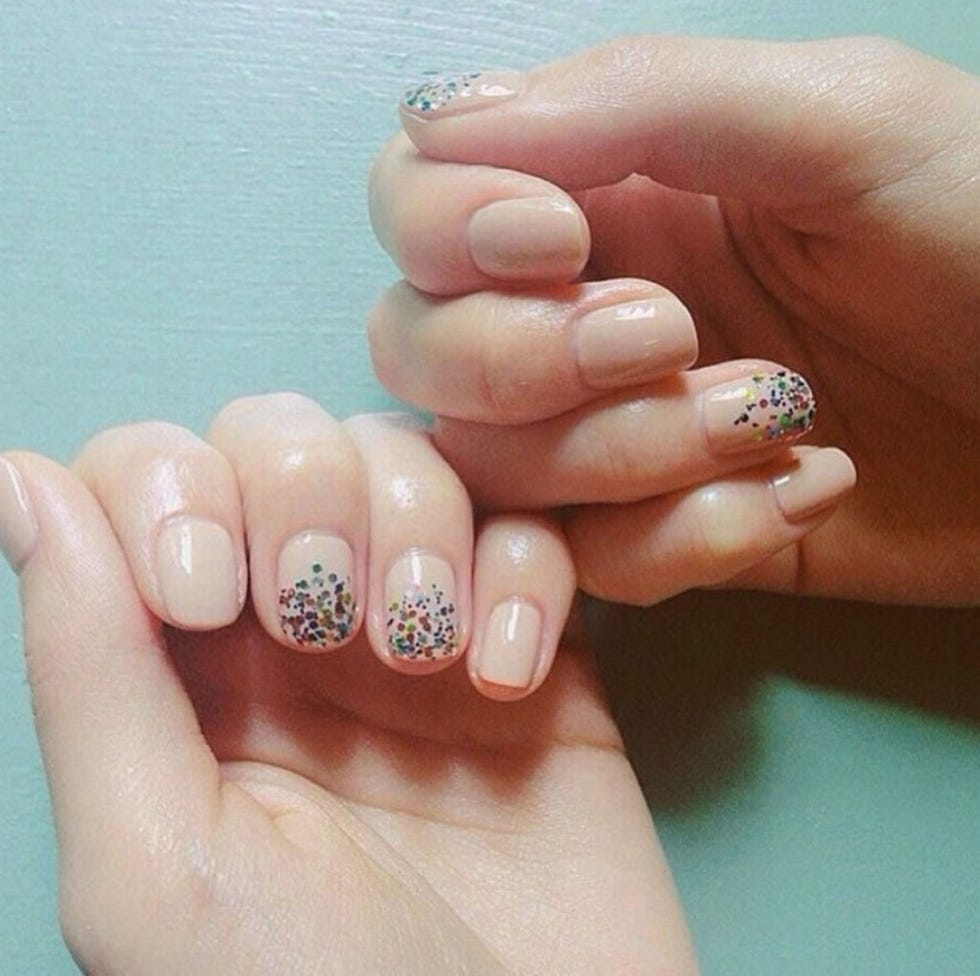 14. PARTY LINES
Keep these golden vertical lines the center of attention with a sheer, nude base.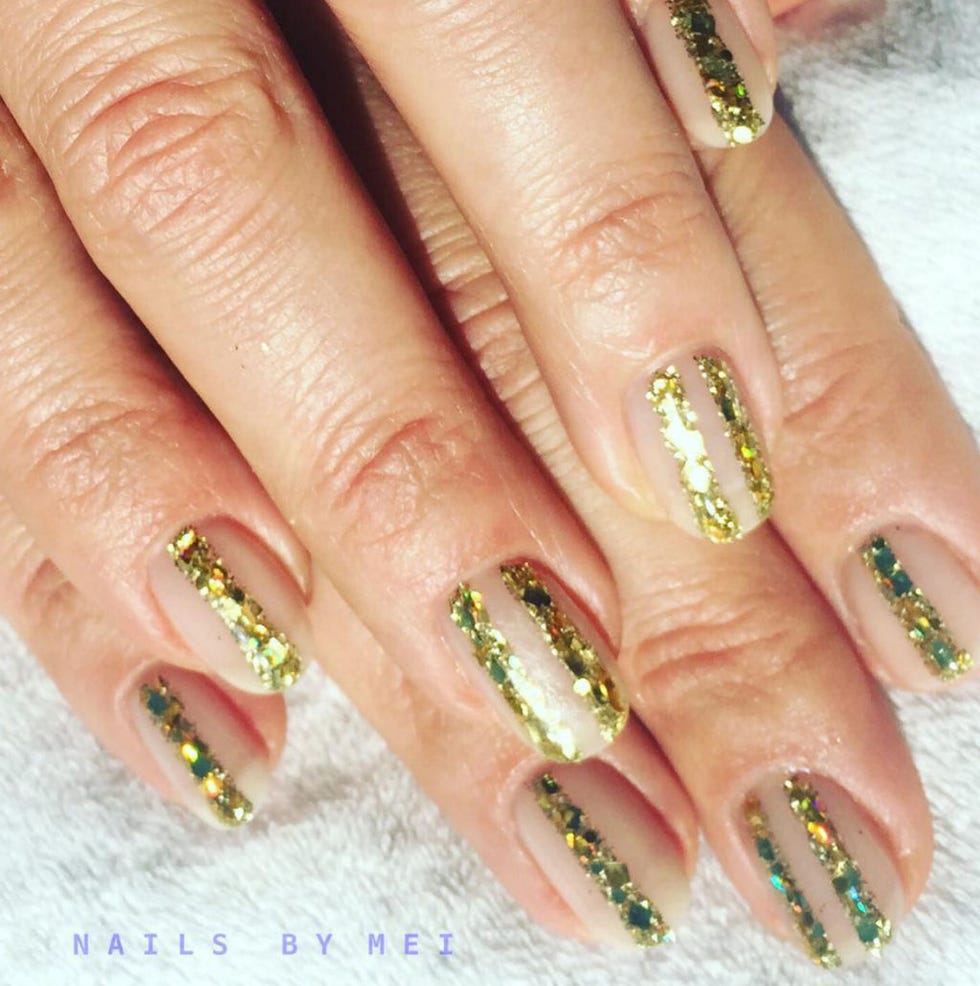 15. REVERSE FRENCH
A subtle strip of gold painted along the cuticle gives an ordinary neutral a festive upgrade.